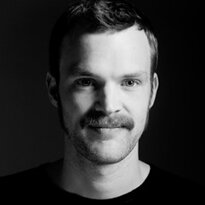 Todd Terje
is the undisputed master of the disco edit genre. His edits of old disco classics and obscure cosmic holy grails are so sought after that they even been bootlegged. The remixes (f.e. for Lindstrom and Shit Robot) and the own original productions of the Oslo-based DJ are unmistakable floor fillers. But then when DJing himself the student of astrophysics is risky enough to clear a floor in a flash.
record you were looking for the longest
Marta Acuna - Dance Dance Dance
I've been envying Prins Thomas for this record since he found it for 5 NKR (=1$) at a flea market.
perfect song to end a party with
Sister Sledge - Thinking Of You
Always gives people sparkles in their eyes.
a record you fell in love to
Creative Source - You Can't Hide Love
Renee Geyer - Be There In The Morning
Aah, those were the days... Beautiful psychedelic soul. Skip Scarborough's best work in my opinion.
first record you remember
Don Williams
One of my father's country records.
the song to be played at your funeral
Arbeid Adelt - Death Disco
your ultimate heartbreak song
Rose Royce - Love Don't Live Here Anymore
perfect anthem for Oslo
Oh My God, What A Boring City Oslo Is. No, don't know what that could be.
your party anthem
Reuben Wilson - Got To Get Your Own
I can't stand still to this track, guaranteed to get me on the dancefloor.
first record you bought
Bjørn Torske - Sexy Disco
One of the first real sample based disco tracks I've heard. I actually thought he did that bassline himself... haha...
a song that reminds your friends of you
The Pointer Sisters - I'm So Excited
Don't know why I like this track, but for some reason I do.
most valuable record you own
John Forde - Don't You Know Who Did It
Valuable in terms of eBay hysteria.
a song you wish you'd written yourself
Double - Woman Of The World
I'd kill for that groove!