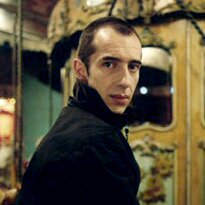 Kid Loco
has an even stronger kinship with the long tradition of French pop characterized by Serge Gainsbourg. Otherwise known as Jean-Yves Prieur, he began playing the guitar at the age of 13. Coming to prominence in the 90s as part of the French trip hop / downbeat scene (Air etc), Kid Loco has released a succession of well received LPs.
«Confessions Of An English Opium-Eater» was released in August 2011 on Flor.
Which song do you listen to when...
you take a bubble bath?
Boney M. - Rivers Of Babylon
you relax on a beach?
Kid Loco - Relaxin' With Cherry
you go to a club?
Primal Scream - Loaded
you cook?
The Beach Boys - Vegetables
you prepare for an important date?
Dr. Alimentado - The Best Dressed Chicken In Town
you are in a depressive mood?
Smokey Robinson & The Miracles - I Just Don't Know What To Do With Myself
you drive a car late at night?
Lee Dorsey - Ride Your Poney
you fall asleep?
The Velvet Underground - Sunday Morning
you make love?
Jon Lucien - Rashida
you sit in a plane?
The Jam - Down In The Tube Station At Midnight
you read a book?
Bo Diddley - You Can't Judge A Book By It's Cover
you wake up?
KRS One - I Can't Wake Up