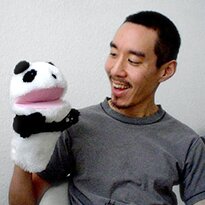 Daniel Wang
started Balihu Records in 1993 – ten years before everybody else jumped on the nu disco bandwaggon. After gaining lots of underground respect in New York he moved to Berlin. He is one of the undisputed conveyors of dance music with real heart and soul.
The label compilation «The Balihu Years» was released in 2009.
Buy on iTunes
a song that reminds you of school
Duran Duran - Rio
perfect anthem for Berlin
Hildegard Knef - Ich seh die Welt durch deine Augen
best Stevie Wonder song
Sergio Mendes - The Real Thing
Written by Stevie, but performed by Sergio Mendezs Brasil 78.
a song guaranteed to make you feel depressed
Kraftwerk - The Model
record you were looking for the longest
«24 Hours from Culture»
a record you fell in love to
Steven Hall - Boy With Some Grey In His Hair
first record you remember
Edvard Grieg - In der Halle des Bergkönigs
Aus der Peer Gynt-Suite aus dem Jahre 1874.
the song to be played at your funeral
Erik Satie - Gymnopedies (I, II and III)
a song that evokes the greatest summer of your life
Sumeria - Golden Tears
your ultimate heartbreak song
The Carpenters - Ordinary Fool
perfect anthem for New York
Odyssey - Native New Yorker
your party anthem
Poussez - Don't Stop, Keep Movin'
first record you bought
John Williams - Theme From Close Encounters Of The Third Kind
a song that reminds your friends of you
Voyage - I Love You Dancer
a song you wish you'd written yourself
Ashford &Simpson - Bougie Bougie