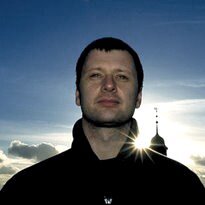 Phil Mison
needs little introduction. Over the last two decades, the DJ, producer and songwriter has become one of the most celebrated names on the Balearic chill-out scene. Phil was a resident at the «Cafe Del Mar» in Ibiza before he started several projects; Reverso 68 (together with Pete Herbert), Frontera and Cantoma to name just a few.
a song that reminds you of school
Adam & the Ants - Kings Of The Wild Frontier
This record was huge when I was at junior school. I remember buying this at «Our Price» in Ilford, then going to the school disco and doing really ridiculous dancing to «Antmusic».
best Beatles song
The Beatles - Across The Universe
I remember buying my dad «The Beatles Ballads» when I was about 11 and listened to it loads. I really liked «Across The Universe» even though I had no idea what John Lennon was singing about, I liked the trippyness of it and the sound effects of the birds taking off at the beginning.
best concert you ever attended
Jon Lucien
At Dingwalls. I first heard «Listen Love» on one of the «Jazz Juice» compilations and really loved it. In the mid 90's he played at Dingwalls, a fairly small venue in London. His voice was great that night, he seemed a nice bloke, funny and amiable in his shiny suit. He's sadly since passed away, so I'm glad I went along that night.
record you were looking for the longest
Crazy Eddie - Rap In Africa
Certainly not the best record in the world, but at the time I liked it and had to have it. I first heard Danny Rampling play it on his KISS radio show, and eventually tracked one down in the «Blanco y Negro» record shop in Barcelona. Years later I leant it to someone who managed to snap it in half. Cheers.
first record you remember
David Bowie - Life On Mars
I have really vivid memories of hearing this, and seeing «Ziggy» written in massive white letters on a wall in Romford, the town near where I grew up. I had no idea what «Ziggy» meant when I was 6, but it was still there years later!
the song to be played at your funeral
Seigen Ono - Julia
This is a cheery one! In reality it doesn't matter because you won't hear it! If there's one song I'd like to shuffle off too it would be Seigen Ono's «Julia». A really exceptional, beautiful piece of music. I first heard it in Ibiza and have loved it ever since.
a song that evokes the greatest summer of your life
Santana - Aqua Marine
I spent the summer of 94 dj'ing in Ibiza. I was 23, skinny and without a care in the world. We went to a party on a small fishing boat where Jose Padilla was dj'ing. It was a full moon, we drifted up to Es Vedra, the music was turned off, then the clouds parted and Jose Played «Aqua Marine». Everyone was shouting and going nuts, a magic moment!
first record you bought
Laurel & Hardy - Trail Of The Lonesome Pine
I loved watching Laurel and Hardy when I was young (still do now). This song is from «Way Out West». When Laurel gets hit on the head and sings in a high pitched voice, I thought it was the funniest thing ever (well I was about 7). I still have this record and it still brings a smile to my face.
your sunday morning song
Pat Metheny - A Map Of The World
When I was young I always liked getting up and putting on quite full on loud music. These days I've mellowed and would rather hear something more gentle like «A Map Of The World». I must be getting old!
a song you wish you'd written yourself
Glen Campbell - Wichita Lineman
There are so many brilliantly written songs it's hard to choose one, but I'll go for «Witchita Lineman». It's got fantastic string arrangements and Glen Campbell really sings it from the heart. It's basically a song about a man who puts up phonelines, so to make that into a classic song is quite something.