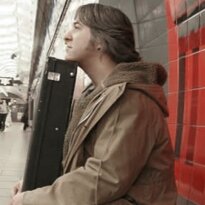 Shawn Lee
was born in Wichita and moved to LA in the late 80's to record with Jeff Buckley and the Dust Brothers. After relocating to London in the mid-90s he released his first proper album, «Monkey Boy». Here he also started the Shawn Lee's Ping Pong Orchestra. His music has appeared in many films such as «Ocean's Thirteen» as well as on television series, such as CSI Miami, Lost and Desperate Housewives.
«Celestial Electric» was released on Esl in September 2011.
a song that reminds you of school
Alice Cooper - School's Out
best Beatles song
The Beatles - A Day In The Life
best concert you ever attended
Badly Drawn Boy
At the Queens theatre London in 2000.
a song guaranteed to make you feel depressed
James Blunt
record you were looking for the longest
I'm still looking for it!
a record you fell in love to
Eg White
An unreleased album by him (summer 1999).
first record you remember
I don't know. I can't remember.
the song to be played at your funeral
The Free Design - Love Does Not Die
a song that evokes the greatest summer of your life
Shawn Lee - Happiness
your ultimate heartbreak song
Eric Carmen - All By Myself
your liberation anthem
Patti Labelle - New Attitude
It's on the first Beverly Hills Cops soundtrack.
perfect anthem for London
Blossom Dearie - I Like London In The Rain
your party anthem
The Jacksons - Shake Your Body (Down To The Ground)
first record you bought
Isaac Hayes - The Shaft Soundtrack
a song that reminds your friends of you
You're gonna have to ask my friends about that one.
a song you wish you'd written yourself
10cc - I'm Not In Love