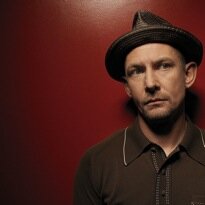 Ian Hart
is an actor from Liverpool. Known for his roles in «Harry Potter», «Finding Neverland», «Public Enemy No.1» and «Michael Collins». His raise to fame started with his portrait of John Lennon in «Backbeat».
a song that reminds you of school
The Clash - White Riot
best Beatles song
The Beatles - In My Life
your boozed up anthem
Tom Jones - What's New Pussycat?
a record you fell in love to
Love - Forever Changes
first record you remember
«The Hills Are Alive» from The Sound Of Music
the song to be played at your funeral
Ludwig van Beethoven - 3rd symphony 2nd part requirium
your ultimate heartbreak song
The Beach Boys - God Only Knows
first record you bought
Elvis Costello - Armed Forces
a song that reminds your friends of you
R.E.M. - Everybody Hurts
best video clip you ever saw
Nirvana - Smells Like Teen Spirit
a song you wish you'd written yourself
Bob Dylan - Positively 4th Street