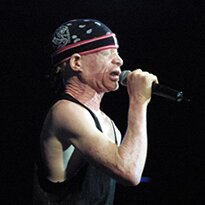 Yellowman
was the first dancehall artist to be signed to a major American label (CBS Records). Born in 1956 Winston Foster was the undisputed king of the Dancehall - the top-selling artist in Jamaica in the 80s and early 90s, the new ruler of a nastier, ruder form of DJ style of lyrics known as «slackness» and despite his looks he became a sex symbol. Since the mid 1990s he devoted his time to spiritual and social concerns.
«Round 1» was released in 2005 on Nuff.
a song that reminds you of school
The Wailers - Love And Affection
a record you fell in love to
Bob Marley - Pound Get A Blow
first record you remember
Rio Grandes - Soldier Take Over
Rock Steady classic. I recorded that tune later with my friend Fathead.
perfect anthem for Kingston
Bob Marley - War
your liberation anthem
Yellowman - Zungguzungguguzungguzeng
first record you bought
Well, as a young kid I worked for the Gemini Sound System. So I had to buy a lot of records. I can't really remember which one was the first. One artist that definetly influenced me was U-Roy. But there were so many.
a song that reminds your friends of you
Yellowman - Galong Galong Galong
Yellowman - Nobody Move Nobody Get Hurt
a song you wish you'd written yourself
Fats Domino - Blueberry Hill
I had a hit with that song myself, after I fought my jaw cancer and had to pause my career.