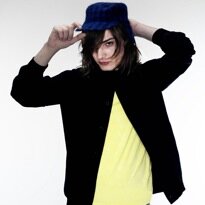 Motor City Drum Ensemble
is the moniker of Danilo Plessow which refers to his hometown Stuttgart. Now based in Cologne the late-twenties producer still makes muisc that also pays tribute to the other Motor City, Detroit. His legendary three «Raw Cuts» EPs are all charted at Juno Records within the top 8 of the all time Deep House bestsellers.
web
His compilation for «DJ Kicks» was released in June 2011 on K7! Records.