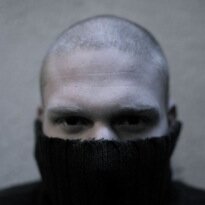 Oyvind Morken
is one of Norway's secret weapons. Since the late 90s this force has been active in the scene that provided us with some of the finest house and nu disco music over the last twenty years. He started the label Luna Flicks with DJ Strangefruit and Kango and DJed all around the world. Now he's running an already legendary party series called «Moonlightning» which soon should emerge into another record label. Watch out.
a song that reminds you of school
Kris Kross - Jump
I should be shot for this, but I remember all the boys in my class changed our jeans around and started jumping around to «Jump». Pathetic, but we where 11.
best concert you ever attended
KRS One
your boozed up anthem
4 øl og en pizza
a song guaranteed to make you feel depressed
Lauryn Hill - I Find It Hard To Say (Rebel)
perfect song to end a party with
Carly Simon - Why
I like to end a party, not leave them wanting more when they hit the streets. I usually play quite slow and song based at the end. Unless I'm playing at some techno party that is.
a record you fell in love to
Shuggie Otis
A Shuggie Otis compilation album. I had not heard of him until my girlfriend introduced me to him. We are still together.
first record you remember
Kraftwerk - We Are The Robots
My friend's father was a business man in a computer company in the early 80's and he was in the states alot. He had just bought this huge sound system, and he played us Kraftwerk's «We Are The Robots» on it. We were like 6 or something, and it was amazing.
the song to be played at your funeral
Willie Nelson, Johnny Cash, Waylon Jennings and Kris Kristofferson - Highwayman
a song that evokes the greatest summer of your life
I live in Norway, when its finally summer, its all great.
your guilty pleasure song
Snap! - The Power
The dub mix of it has made some beard-strokers touch their face with a weird look when Iv'e dropped it.
your ultimate heartbreak song
I'm like the T-1000, I don`t get heartbroken.
best Kraftwerk song
Kraftwerk - We Are The Robots
Because of my first music memory.
perfect anthem for Oslo
If you ask Oslo, probably some Rihanna shit or something like that. But I would not know, I don't deal in anthems.
your party anthem
Sharon Bailey - Cosmic Dust
Gets them on the floor every time.
first record you bought
Beastie Boys - Check Your Head
Might not be the first, but I remember buying that one when it came out.
a song that reminds your friends of you
I have no idea. If you ask them, I guess they are going to say something lame just to be funny.
your sunday morning song
Sunday morning I'm usually asleep cause I came in late from a gig. So no music on sunday mornings.
most valuable record you own
I lost about 1000 records once cause I was lazy and did not take all my records with me from an ex after a break-up. So now they are all valuable to me. There where some really good and pricey nuggets i lost there.
a song you wish you'd written yourself
Stevie Wonder - Black Man