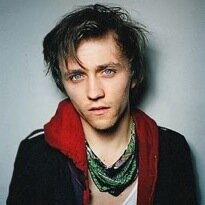 Sondre Lerche
is an internationally acclaimed Norwegian-born, Brooklyn-based singer/songwriter who already released seven albums so far (including a jazz record and a Hollywood soundtrack). Sondre Lerche's future looks bright: there's sunshine pop, Broadway songcraft and a 80's pop enthusiasm.
«Sondre Lerche» was released in October 2011 on Telle.
Which song do you listen to when...
you take a bubble bath?
Chet Baker - You'd Better Go Now
It's perfect for bubbles and it cools you down if the water is a bit hot. I never take bubble baths alone.
you relax on a beach?
Steely Dan - Black Cow
you ride a bicycle?
I used to take the bike to the studio when I was recording earlier, so I would be listening to demos, rough mixes, out-takes and all to see how it sounded after a night's rest.
you camp in the desert?
Van Dyke Parks - Bing Crosby
A fabulous, cheerful tribute from the Caribbean by the most likeable guy in pop.
you go to a club?
Justin Timberlake - Seniorita
On good nights this one is sure to get me dancing. A sight for sore eyes.
you prepare for an important date?
Alicia Keys - You Don't Know My Name
It's good for motivation to hear her beautiful struggle in asking some guy out.
you are in a depressive mood?
Elvis Costello and Burt Bacharach - Toledo
A warm, kinda sad, yet wishful song that balances your mood.
you destroy a hotel room?
Soundgarden - 4th of July
This appeals to my furnish destructive side.
you drive a car late at night?
Fleetwood Mac - Big Love
This song has a hasty, really cool beat that invites you to drive slightly faster than what is suggested by the authorities. And it's dramatic 80s pop production at its very best.
you fall asleep?
Bing Crosby - Moonlight Becomes You
The sweetest song to fall asleep to if you are lying beside someone that fits the description in the song's beautiful lyrics.
you make love?
Bernard Herrmann - Vertigo
The score from Hitchcock's «Vertigo» is ideal and has the perfect dynamics.
you jump out of a plane with a parachute?
Phoenix - Too Young
This is sweet and light and uplifting. Elements all of which I need when floating in the air.
you sit in a plane?
Lucy Pearl - Live Without You
you play a game of chess?
Marcos Valle
Something that's not too distracting. Some of the calmer, more loungy spy songs by Marcos Valle are nice.
you sit in the subway?
Pavement - You Are A Light
Because I've just been listening to that over and over while sitting in the subway going downtown. A great recording I just discovered.
you wake up?
Chet Baker - Do It The Hard Way
It's a great song and performance; light, cheerful and a joy to hum for the rest of the day.